1 Mars 2022, Featured in 'Kirkens rum- kunsten, arkitekturen og den visuelle liturgi' af Morten Skriver
2022-04-12 08:00:28
News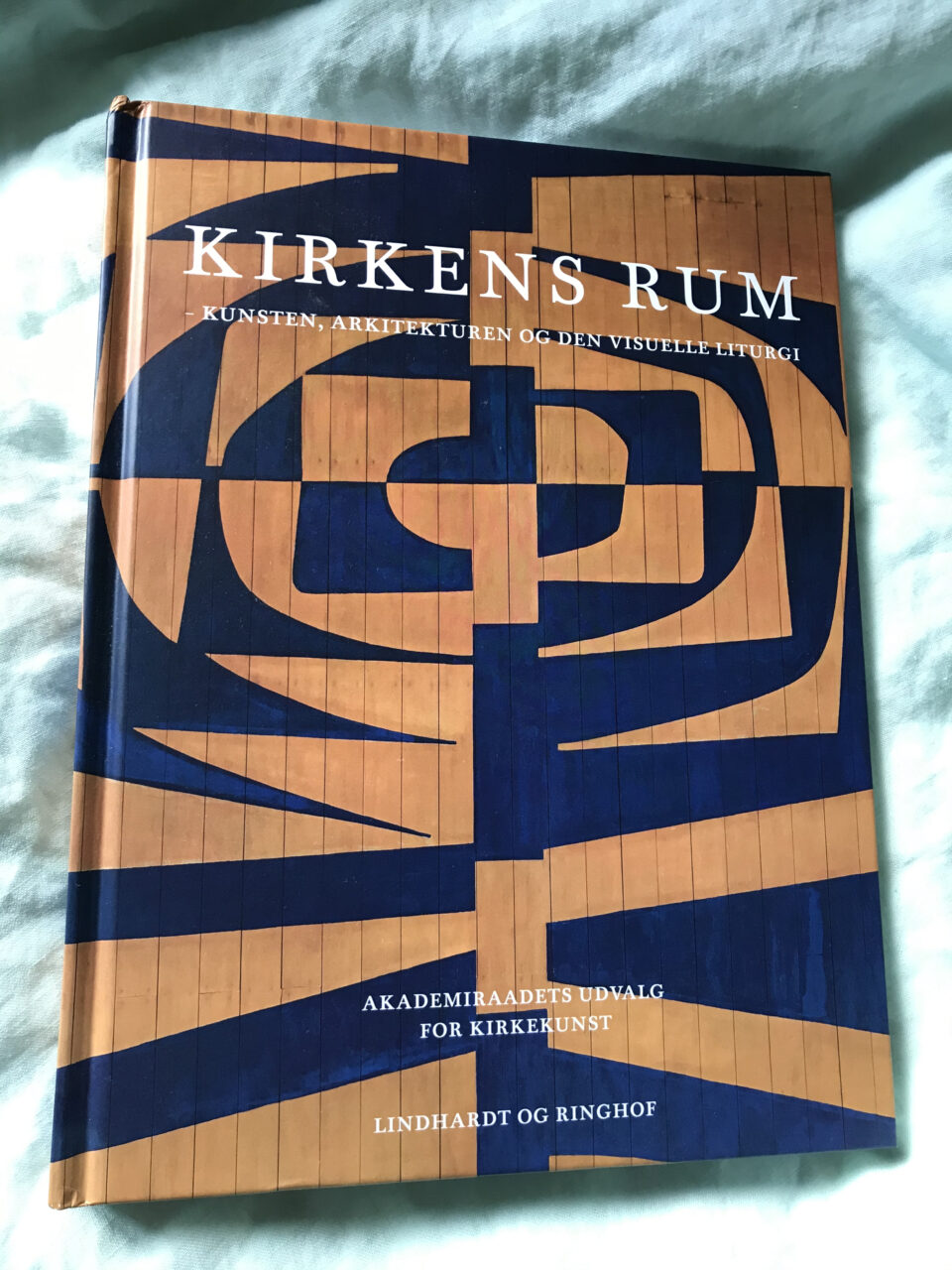 Read more...
0 comments
---
Commission for Gludsted Kirke
2021-10-23 11:12:22
News
Read more...
0 comments
---
Velvet Ropes
2018-11-05 17:27:15

Saturday April 21 st, 2018
Velvet Ropes – Original A3 works by 80 international artists – 1000DKK (£120/$160/€135) each. 

"Velvet Ropes" is a 5 hour sale featuring A3 works by around 80 international artists. All works will be priced 

at 1000 DKK (£120/$160/€135). The works will be sold on a first come, first served on Saturday 21st at the 

gallery, doors will open at 12 noon.
Velvet Ropes gives collectors and fans, who are otherwise priced out of the market, an opportunity to 
purchase works from some of today's most exciting talents, and gives artists a chance to widen their collector
base and connect with their peers around the world.
Artists include John Kørner, Constance Tenvik, Dexter Dalwood, Malene Landgrene, Michael Simpson, Jenny 
Källman, Richard Woods, Camilla Thorup, Mike Silva, Ryan Gander, Anna Bjerger, Cathrine Raben Davidsen,
Richard Woods, Ditte Gantris, Dickon Drury, Thomas Hylander…
Velvet Ropes is organised by Charlie Roberts and Chris Rexroad, Director of 0-0 LA gallery, with David Risley 
Gallery.
The works will be displayed in the Furniture by Artists environment that is currently up at the David Risley Gallery
News
Read more...
0 comments
---
Mystic Service
2017-02-22 19:24:38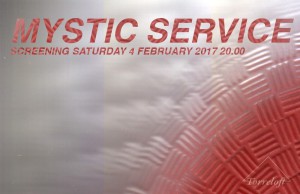 Saturday 4 February 2017 at 20.00
Tørreloft presents a special screening of short films in Kiosk 7.
Including works by Johann Lurf, Pernille With Madsen, Oliver Sutherland, Bonnie Begusch, Jason Dungan, Will Hurt, Jessica Breitholtz Björk, Tom Badley +++ www.torreloft.com
News
Read more...
0 comments
---
Short Stay
2017-02-22 19:22:49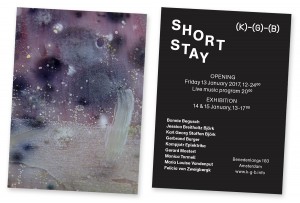 Bonnie Begusch—Jessica Breitholtz Björk—Karl Georg Staffan Björk—Gerbrand Burger—Kompjotr Eplektrika—Gerard Mostert—Monica Tormell—Maria Louise Vandenput—Felicia von Zweigbergk
Opening:
Friday 13 January 2017, 12:00—24:00
Live music program 20:00
K–G–B, Benedenlangs 183, Amsterdam
Exhibition:
Saturday 14 and Sunday 15 January 2017, 13:00—17:00
More information:
Live music Friday 13 January
20:00 Gerard Mostert
20:30 Kompjotr Eplektrika
21:00 Computer Mustard (GM + KE)
www.k-g-b.info
–––
Access the now a projection
On moments of space in a row
Row in the moment of access
The vessel of prodigious glow
Based on the poem Access the Now by Kompjotr Eplektrika, as well as the time frame of the actual exhibition (on display only for a weekend), Short Stay sets out to isolate the present and explore what happens in the very moment when/where the immediate future merges with the past.
The exhibited works deal with the instantaneous through thoughts and ideas related to physical laws and general human perception, but also to art history, natural science and phenomena such as cultivation, aging, repetition, disruption, transformation and what is yet to come. Many of the works focus on intermediate sequences of transformation and on properties that emerge within an interval; the behavior of different structures, and how these develop in new formations. Emphasis is also put on the margins of 'the instant' within a time span; the infinity of the universe versus the immediate revelation of an idea drawn onto paper.
On the opening of the exhibition, Kompjotr Eplektrika will perform an improvised set of 'classic computer throw-up music', using analog instruments that are sampled and sequenced through time-manipulating software. Gerard Mostert will perform Bach on harmonium and, for this occasion only, the two will perform a collaborative time-stretched set as the duo Computer Mustard.
–––
K–G–B
Art and space in Amsterdam Noord.
Website: www.k-g-b.info
Contact: office@k-g-b.info
Visiting address: Benedenlangs 183, 1025KG Amsterdam, The Netherlands
News
Read more...
0 comments
---